1241 N. Franklin Place, Milwaukee, WI 53202
Office Property For Lease
Milwaukee County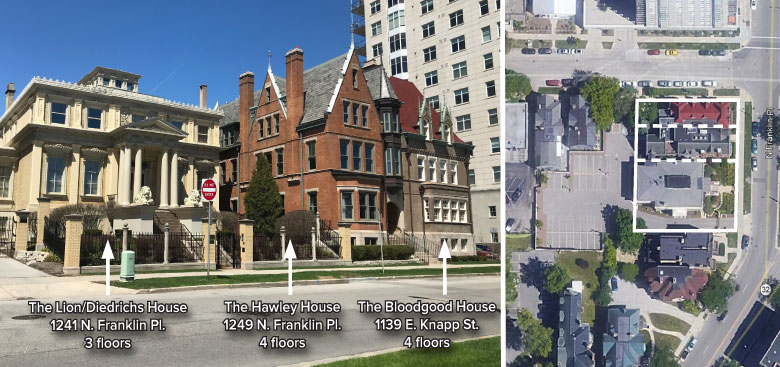 Contact Broker
Download PDF
Property Specifications
Property Type:
Office
Space Available:
±26,719 SF
Building Size:
26,719 SF
Acreage:
0.380 Acres
Lease Rate Min:
$14.00/SF
Lease Rate Max:
$16.00/SF
Floors:
4
Lease Rate Type:
Net
Zoning:
C9A (A)
Use:
Office
Construction:
Brick
Property Features:
Three Iconic, Historic Milwaukee Properties For Lease -- Available all together, or divisible. Featuring wonderful views of Lake Michigan, located in the First Ward Triangle Historic District, these iconic buildings can accommodate tenants from approximately 1,500 square feet to 26,000 square feet. All buildings have heat and air conditioning. Public transportation stops (bus and street car - "The Hop") are only 1 block away. Buildings are/can be connected, but can be leased separately and per floor. Off-street, surface parking abuts the property.
Contact David L. Barry
David L. Barry, CCIM, SIOR
Phone: 414-272-6733
E-Mail: dbarry@barrycre.com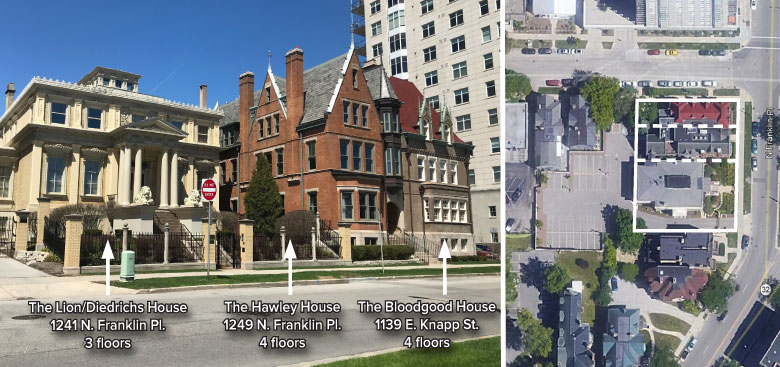 The information contained herein was lawfully obtained from sources we consider reliable but may contain errors, omissions, approximations or outdated information. Barry Commercial Real Estate Services, Inc. ("The Barry Company"), its employees and independent contractors make no representations or warranties whatsoever regarding: (1) the accuracy of the information contained herein and (2) the physical or environmental condition of this property or any part of this property. Prospective purchasers are strongly encouraged to conduct an independent investigation of the condition of this property.