The Barry Company hires new commercial real estate broker
The Barry Company is pleased to announce that Nick Zurich has joined the Barry team as a commercial real estate broker.
Nick brings over 11 years of sales experience, mostly from the IT consulting and staffing services industry, and looks to join The Barry Company's long-run of success structuring some of the region's most high-profile and complex commercial, industrial, office and land transactions.
Nick will leverage his ability to build strong relationships – built by trust, transparency, and integrity – to assist clients in finding the best solution to the challenges they face. Nick is poised to build a great commercial real estate career by using these skills and honing them from the best in the industry.
"These are exciting times for our firm and for southeast Wisconsin's commercial real estate industry as a whole. Nick is a terrific addition to our award-winning team," said The Barry Company President James T. Barry, III.
About The Barry Company
The Barry Company, a 98-year-old independently owned and operated commercial real estate company provides award-winning services throughout southeast Wisconsin and beyond. The Barry Company has won a total of 17 Deal of the Year awards from the Commercial Association of Realtors-Wisconsin. The company has also received multiple Best Deal/Lease of the Year awards from The Business Journal and has been awarded the Broker of the Year honor by Riverworks Development Corporation.
For more information, contact: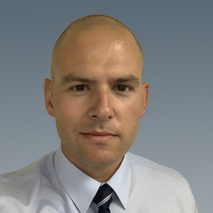 Nick Zurich
nzurich@barrycre.com
414-272-6723
James T. Barry III, JD, CCIM
jbarry@barrycre.com
414-271-1870