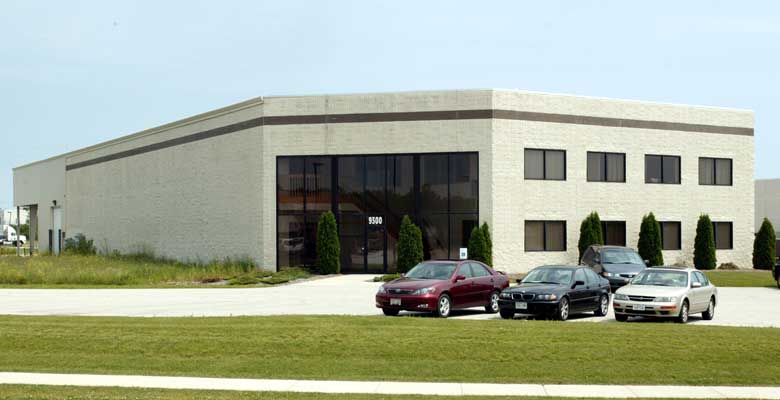 Diamond Discs purchases Milwaukee industrial facility, plans move
The Barry Company brokers transaction
Diamond Discs International, Inc. has purchased the 21,366 square foot industrial facility located at 9300 W. Heather Avenue, Milwaukee, from 9300 W Heather Avenue LLC.
Diamond Discs will move its corporate headquarters from its current location at 8530 W. National Avenue, West Allis, Wis., and expand into the northwest Milwaukee property.  The company is a premiere construction tool provider of diamond edged cutting tools and diamond impregnated products, which will increase its staff by up to 300% over the next several years.  Diamond Discs was a Metropolitan Milwaukee Association of Commerce Future 50 award winner in 2010 and 2016 due to its rapid growth.
"This property was a great fit for Diamond Discs.  With a fantastic location in a high quality Milwaukee industrial park, the site provides excellent accessibility for its customers as well as current and future employees," said Kurt Van Dyke.  Van Dyke and Jim Young of The Barry Company were the exclusive brokers on the transaction.
Morris Midwest, a division of Morris Group, Inc., currently occupies the Heather Avenue building and will be relocating to a Waukesha County facility within in the next few months.  The company supplies CNC machine tools, tooling, accessories, software, automation and more to manufacturers of precision machined parts throughout the Midwest.
About The Barry Company
The Barry Company, a 95-year-old independently owned and operated commercial real estate company provides award-winning services throughout southeast Wisconsin and beyond. The Barry Company has won seven awards from the Commercial Association of Realtors-Wisconsin in the past five years, including five Deal of the Year awards and two Realtor® of the Year awards. The company has also received three consecutive Best Deal/Lease of the Year awards from The Business Journal and has been awarded the Broker of the Year honor by Riverworks Development Corporation.
For more information, contact:
Kurt Van Dyke, CCIM, SIOR
kurt@barrycre.com
414-272-6726
James M. Young, MBA
jyoung@barrycre.com
414-272-6723