SEC of S Moorland Road & W Greenfield Ave, New Berlin, WI 53151
Land Property For Sale
Waukesha County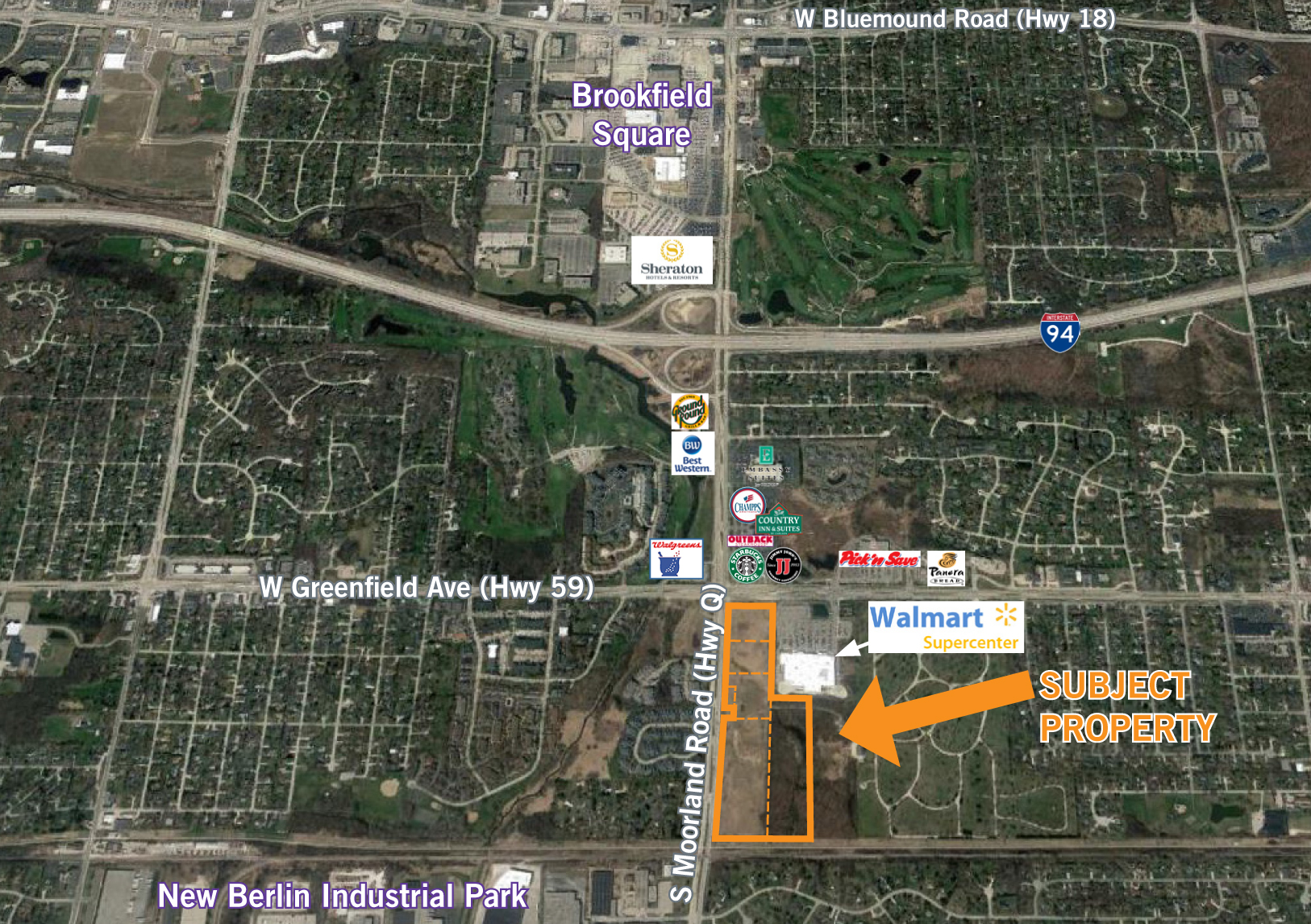 Contact Broker
Download PDF
Property Specifications
Property Type:
Land
Acreage:
34.000 Acres
Minimum Divisible (AC):
±5 SF
Zoning Code:
Unused/Open
Planned Zoning:
Commercial/Office Park
Primary Street:
S. Moorland Road
Primary Street Frontage:
2000'
Water:
At Site
Sewer:
At Site
Electric:
At Site
Telephone:
At Site
Public Transportation:
S Moorland Road (218)
Property Features:
Great location just seconds from I-94/Moorland diamond interchange, next to Wal-Mart Supercenter. One f the best large sites remaining in Southeastern Wisconsin - huge traffic counts and unbeatable frontage on two major thoroughfares. Many possible uses including retail, office, medical, residential and multi-family will be considered. Call for pricing.
Contact Kevin C. Barry
Kevin C. Barry, CCIM
Phone: 414-272-6728
E-Mail: kbarry@barrycre.com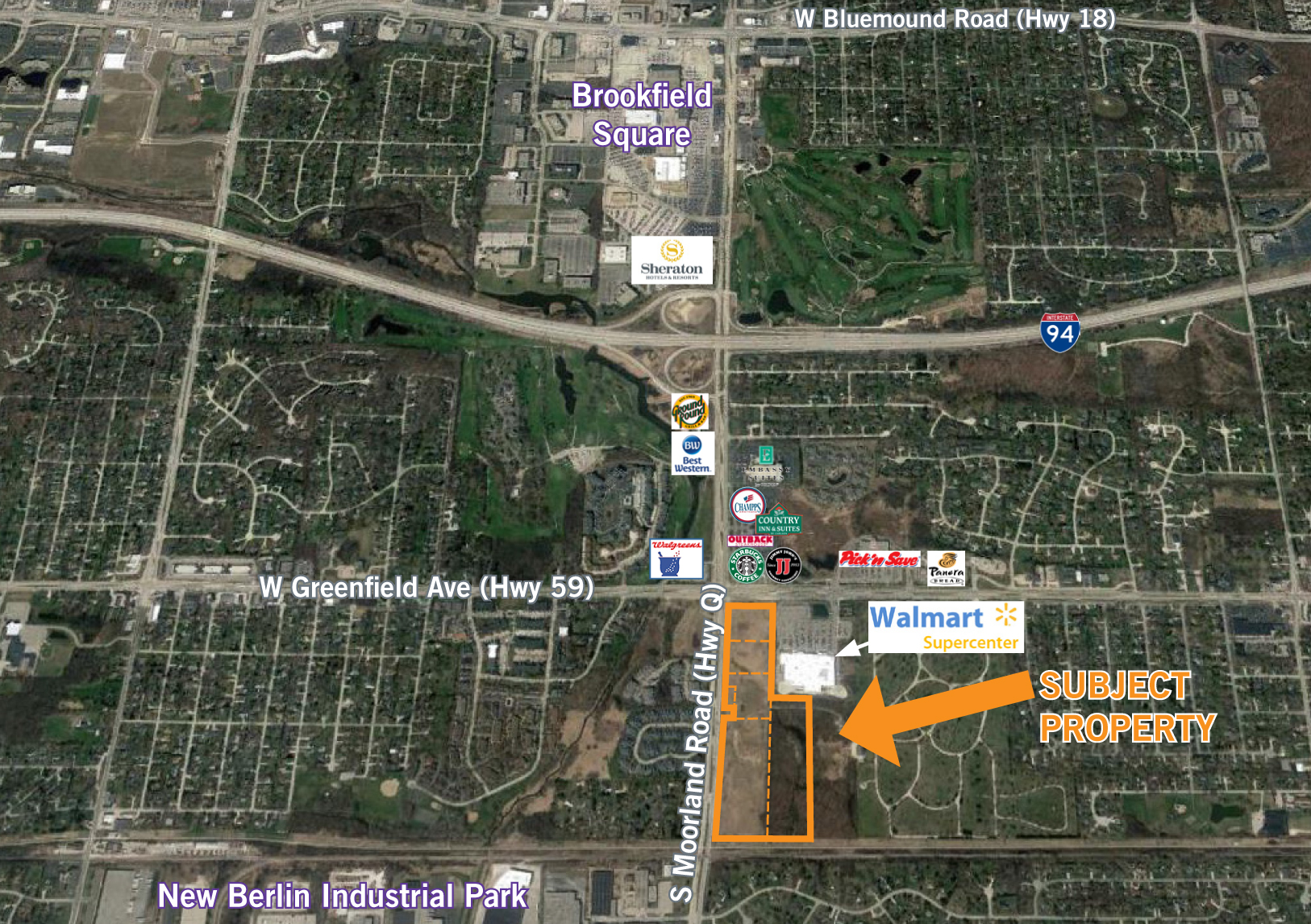 The information contained herein was lawfully obtained from sources we consider reliable but may contain errors, omissions, approximations or outdated information. Barry Commercial Real Estate Services, Inc. ("The Barry Company"), its employees and independent contractors make no representations or warranties whatsoever regarding: (1) the accuracy of the information contained herein and (2) the physical or environmental condition of this property or any part of this property. Prospective purchasers are strongly encouraged to conduct an independent investigation of the condition of this property.